Cha

rities

Instead of using your saved eMiles to your own benefit, you can also donate them to charity!
With eMiles it is possible to donate your savings to our charities where every mile brings a smile. We will team up and fund different projects aiming at bringing happiness and support to the children on our island. Start saving and double their fun. You can automatically donate a percentage of all eMiles you save, or you can make an incidental donation whenever you feel like it.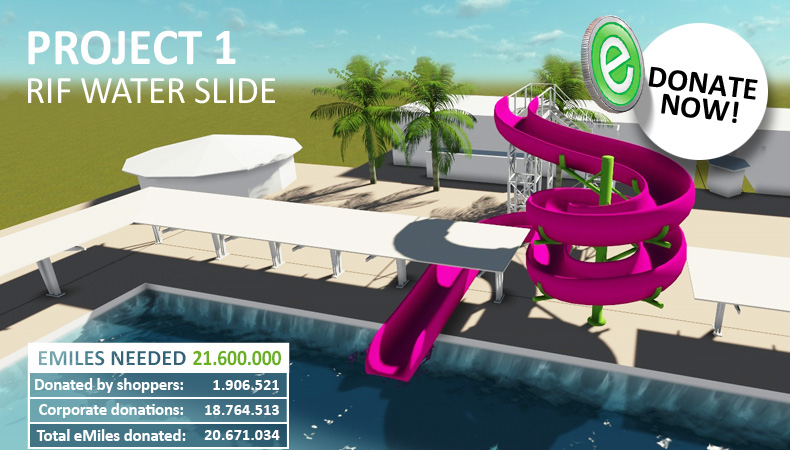 Our current project is building a slide at the public pool at Rif. By donating this slide, we provide for a day full of fun for the children on our island, while keeping the admission rate at a very minimum.

Check back here regularly to see how much eMiles have been donated so far and how close we are to realizing this project!.